Losing a beloved pet is one of the most painful experiences we can expect to endure in our lifetime. Pets bring us years of unconditional love, joy and happiness and their loss is almost unbearable. The bond that you have created together is unique to every person and every pet. Nobody really understands the special connection that you shared and their loss leaves an emptiness behind that cannot be filled.
Anybody who has ever given their heart to a pet will tell you that losing them is like losing a special friend, family member or even a child. There are still stigmas associated with this type of thinking, but they are gradually being eroded as more pet owners share their grief and bring the conversation out into the open.
At Passing Paws we understand that pet loss can be an overwhelming and sometimes lonely experience. We share some advice for coping with the passing of a much-loved pet, and for helping you and your family to find understanding, acceptance and eventual healing.
Not Just A Pet
Previous generations considered pets differently in terms of their role within the family. Dogs slept outside in kennels and cats roamed the neighbourhood. People mourned the loss of their pets, though social norms dictated that any outward signs of grief were minimised or even dismissed. "It's just a dog", they'd say, "Time to move on." Thankfully people are more compassionate about pet loss these days than they were 20 or 30 years ago. Even so, there is still an expectation that we will put on a brave face, continue to smile, show up for work every day and just 'get over it.'
Regardless of whether you are grieving for a dog, a cat, a bird, a horse or a fish, the pain is real. Feelings of guilt, shame and embarrassment are common amongst those of us who break down or let our grief show publicly. Nobody wants to be judged or ridiculed and so we often suppress our feelings and carry on. Sadly this can prolong the grief process which can lead to long-term depression, anxiety and loss of enjoyment in our lives.
It's important that we share our feelings in an open, supportive and empathetic environment. At Passing Paws we have gathered information and resources from many years of supporting grieving pet families, and it is our privilege to be able to share them with you. Please know that you are not alone.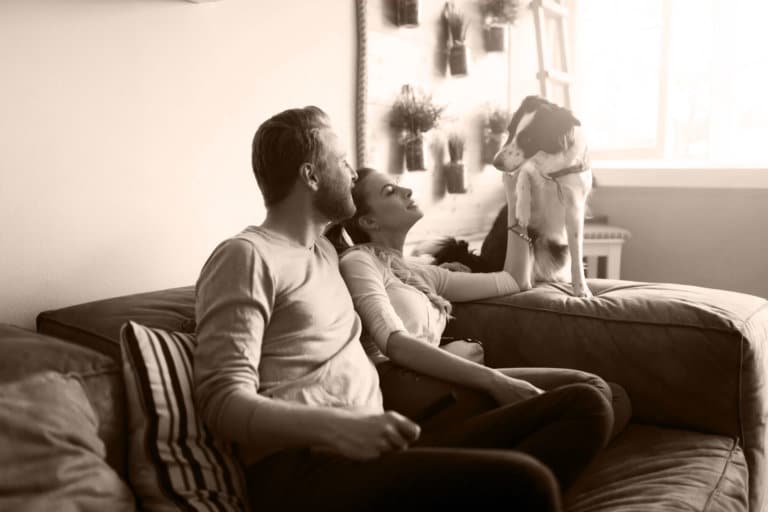 Complimentary Grief Counseling
The 5 Stages Of Grief:
Although the experience is different for each of us, there are five accepted stages of grief. These stages may be briefer for some or longer for others, and some people may not experience all of them.
Denial: This can't be happening.
Anger: Why did this happen? Who is to blame?
Bargaining: Make this not happen and I will…
Depression: I can't bear this; I'm too sad to do anything.
Acceptance: I acknowledge that this has happened, and I cannot change it.
There is no 'typical' loss or type of grief and these stages may not appear in any particular order, but it can be helpful to recognise them when we experience them and to understand that these feelings are normal.
Overcoming Loss and Grief
Getting Through The Day
For some, work is a helpful distraction and for others it's a nearly impossible task. Thankfully employers have become more understanding and compassionate about pet loss in recent years. If you do decide to take some time off work to mourn the loss of your pet then you should do so without guilt or fear of judgement. As you face the days ahead without your pet, feelings of emptiness and sadness may seem
insurmountable. Take it one day at a time.
Plan one activity for each day – even if it's just getting dressed and going for a walk.
Maintain a routine. Familiarity creates a sense of security.
Eat healthy foods and avoid depressants such as alcohol.
Write your feelings in a journal.
Volunteer with animals at a local shelter.
Foster pets for an animal rescue.
Create a personal memorial for your pet.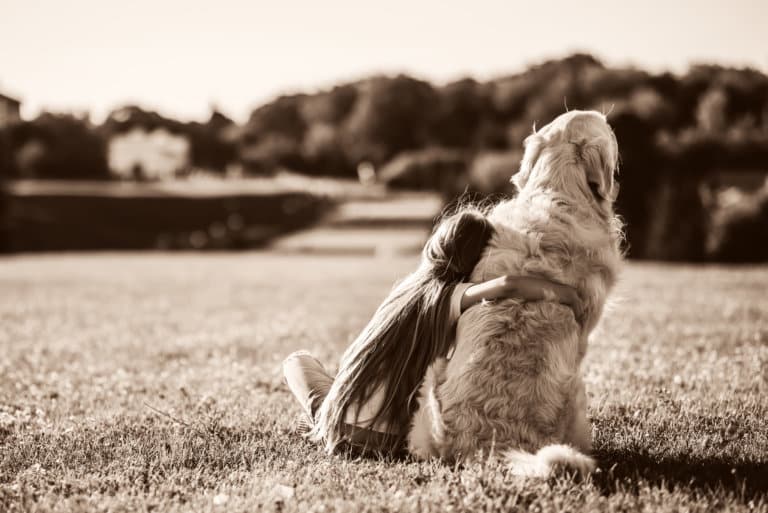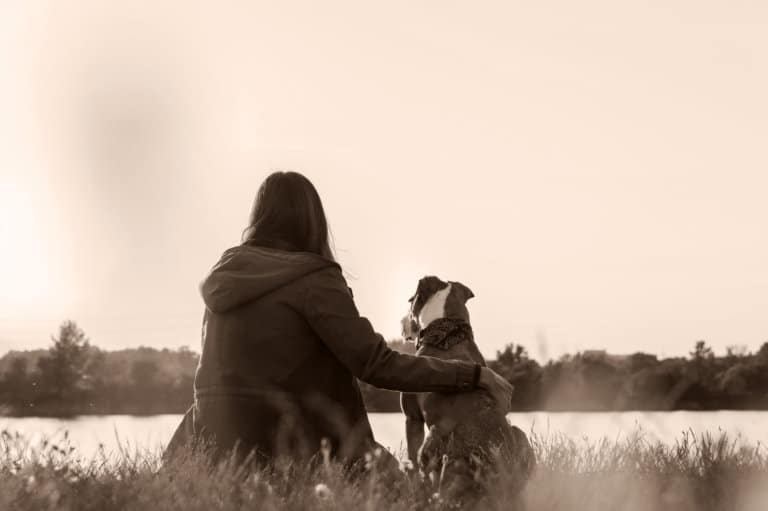 The Normalisation of the Grief Process
Of course it's important to consider your pet's needs and to ensure that your children are guided carefully through this painful life lesson. But you mustn't forget about YOU. Without you, none of the above can happen, so make sure that you:
Ask for support. Talking with family and friends or to a grief counsellor can be very beneficial in helping you to live day to day with your loss. At Passing Paws we host free empathy sessions facilitated by an experienced and professional pet grief counsellor. It is crucial that pet owners are given the right support at this difficult time, and we are committed to being there through the whole journey, not just the beginning.
Allow time for grieving. Taking time off work for the death of a pet is much more acceptable these days than it used to be. Your colleagues are much more likely to understand the impact of the loss of a beloved pet. Some people cope better with their loss by going to work and trying to take their mind off it. Do what you need to do.
Don't feel pressured. Before long, well-meaning people will be asking when you'll get a new pet? Only you can decide if and when you're ready to take home a new bundle of fur and start again. But if you do, it doesn't mean that you are being disloyal to your pet who has passed. If your home and your heart are open to the pitter-patter of paws in your home again, then starting a new chapter of love may indeed help with the healing process.
It's important not to underestimate the pain of losing a beloved pet. When we lose a person that we love, it's expected by those around us that we will feel sorrow and express our grief openly. In some segments of society however, there is less understanding of the deep impact the loss of a pet can cause in our lives. They may tell you that 'it's just a pet', or suggest that you replace your pet with another. Such comments are usually well-intentioned but can be hurtful.
Even for pet owners who know what to expect, the grief experienced by losing a furry member of their family can be overwhelming. Our pets are with us for a relatively short period of time, and some of us may endure the experience several times in our lifetimes. There is no correct way to navigate the feelings of hopelessness and heartache that can accompany the loss of a pet, however one thing is clear. It is absolutely vital for your health and well-being that you give yourself permission to grieve.
Is what I'm feeling normal?
Everybody grieves differently. There is no right or wrong way to grieve the passing of your pet, however it is common to experience some or all of the following:
Shock and disbelief
Sadness
Guilt
Anger
Fear
Physical pain
Acknowledge and accept these feelings as a part of your own personal grieving process.
Free Empathy
Sessions
Daily coping strategies are not always enough to get us through. Sometimes we need a little extra help. Ignoring or suppressing your grief can lead to depression and anxiety in the longer term, so if you find that your grief is not abating, if you feel isolated or if you are struggling to maintain your daily routines it may be time to seek external support. You don't have to do it alone.

If you don't feel comfortable expressing your feelings to a friend or family member, a professional pet grief counsellor will be able to provide you with support and guidance to make the sorrow of losing your beloved pet a little less painful.

At Passing Paws we host regular Empathy Sessions where you will be able to share your grief in a supportive and understanding environment. It is crucial that pet owners are given the right support at this difficult time, and Passing Paws are committed to being there through the whole journey, not just the beginning.
Book an
Individual Session
We work with different cultures to provide the ceremonies and traditions that give comfort and closure for you and your family.

Speak to our caring team today about special requirements for your pet.

Passing Paws is an accredited member of the International Association of Pet Cemeteries and Crematories (IAOPCC) and the International Cemetery, Cremation and Funeral Association (ICCFA). The ICCFA allows members to recognise that we have special obligations to the families, vet hospitals and public that we serve.

Within this association, we pledge to care for the remains of those pets entrusted to us with dignity, respect and professional skill.
Helping Children Understand
Euthanasia
There are no rules when it comes to deciding whether or not your children should be in attendance when you say your final goodbyes to your pet. If your child does decide to stay, let them know that they can leave at any time. Perhaps arrange for someone to be with themso that they are not alone and so that your personal involvement in your pet's passing is not interrupted.
Supporting your child's grieving process.
It's true that children are very resilient and can resolve their grief and often bounce back more quickly than adults. However this does not lessen the initial impact of losing a furry friend. Depending on their age and experience, a child may not understand the concept of death and what it means. The passing of their pet may be their first experience with a personal loss.
Avenues of Support
Pet Eden
Tracey Woods, Pet Loss Bereavement Counsellor
0410 411 714
https://www.peteden.com.au/
In The Pink
Lara Casanova
Life coach and professional counsellor specialising in grief and loss.
Books available at https://www.lifeinthepink.com.au/books/
Loss, Love and Lessons - Healing Pet Loss and Grief
Relationships Australia
Grief and Loss support services - Western Australia
https://www.relationshipswa.org.au/Tip-sheets/Grief-Loss
All
Children
Families
Other Pets