Nestled in the leafy City of Wanneroo, our premises have been specially designed to provide every service at the one facility. This ensures that families can request to be reunited on the same day as the pet's passing, and we can also host families for private viewings and funeral services.  
Our crematory is built to DEFRA (UK Department of Environment, Food and Rural Affairs) standards. These high standards ensure that there is no risk of cross contamination of ashes, but for extra peace of mind, we also offer iPad viewings of your beloved pet being placed into our crematory.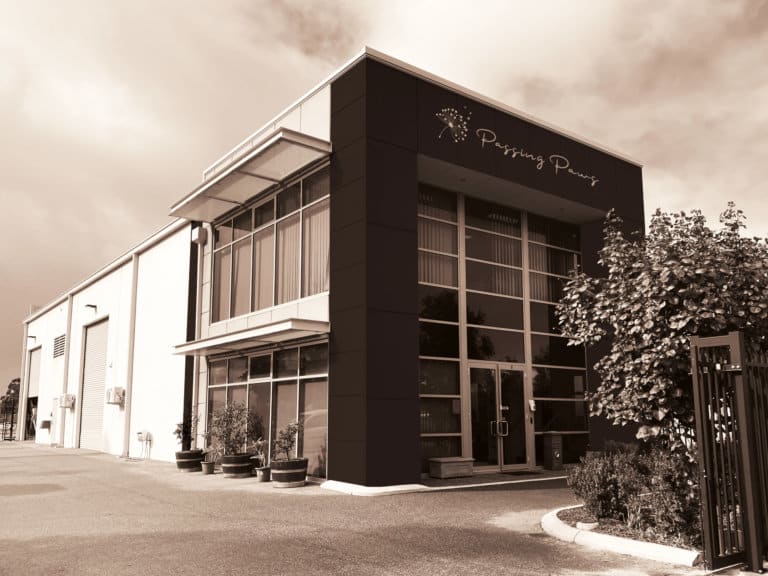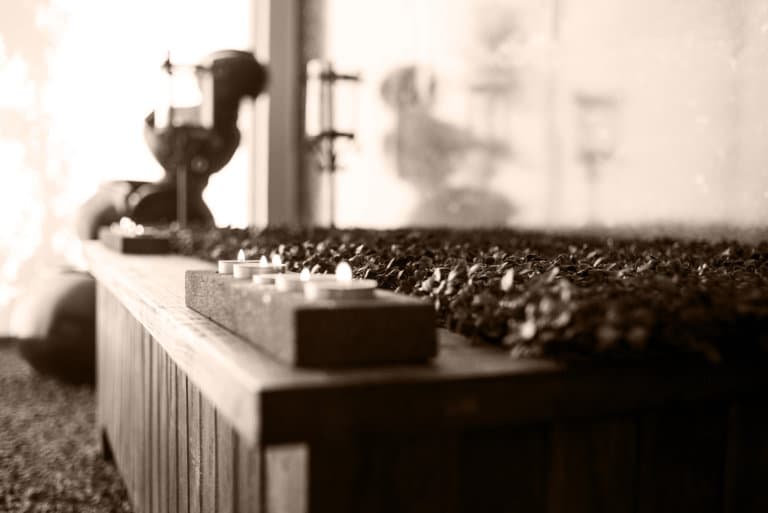 Our Garden of Rest is often commented on by the families we care for as a calming and beautiful. This privacy and comfort ensures this distressing time is made a little bit easier. From a simple candle lighting ceremony, to a full funeral service, we will work with you every step of the way to perfect your pet's final journey in the way they deserve.  
Our private viewing's of your pet in the Garden of Rest is especially crucial for family members who didn't have the opportunity to say their final farewells. This service provides much needed closure and is vital to help in the grieving process. 
Passing Paws have a fleet of vehicles available exclusively for the collection and delivery of pets. The attention to detail within these vehicles is yet another aspect of our business that we pride ourselves on, with each vehicle well-maintained and clean. Each vehicle is carefully fitted with lush artificial lawn, velvet lining and curtains to ensure a comfortable and safe ride for every pet.  
Our luxury fleet, complete with BMW, Range Rover and Jaguar vehicles are designed for families choosing our premium services are a way for your family and pet to be transferred with quality surrounds. Our vehicles are specially designed and converted into a Pet Hearse and make part of the cortege for your family to follow during our funeral services.